ITS ONLY $5 AT TYPO BUT HOW DO I CARRY IT HOME?!?!?!?!?!?!?!?!
Yay or nay?
I want it so much :(
but its red and my mum doesn't let me have red things LOL
I like shopping at Typo :) cos I always seem to find cheap things, instead of buying that, since there is a 30% off STOREWIDE sale I bought the 52 mini postcards - the one with the heart on it :) and I plan to like take photos of it, or stick it on my wall or.. something.
Anyways, what I really want is a "KEEP CALM and CARRY ON" poster on my bedroom door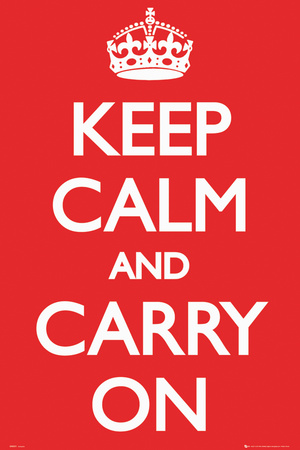 AND THEN, when you open my door, and look inside, since my room is perpetually (what does this word mean?? I think I used it right) messy, it will say... wait for it....
"NOW PANIC and FREAK OUT" because it is such a battlefield in there... yeah? I think it's the best idea I've ever had LOL. :)
I wish I could buy the whole shop. Ha. I think I might since I got a bonus from work :D
Anyways
blog to you soon, xoxo